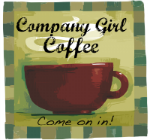 I'm new to this!! I love reading
Rachel Anne's blog
so I decided to participate today.
This has been a crazy busy week! We spent the first few days at the beach, our last family vacation before school. Brayden started first grade yesterday. I cannot believe this day is already here! He's already done K4 and K5, but something about first grade...the fact that they have real subjects, real tests, report cards...I was just so emotional that he's finally a big kid! He insisted on wearing a button down shirt, which was too funny. He looked so handsome though. We really like his teacher; I hope that she will be able to keep him busy!
Tonight I'm looking forward to just relaxing at home and catching up on laundry. Tomorrow, my mom is coming for a visit and to keep the boys while Jeffry and I help host a "Dream Party" for the 20-somethings at our church. I am so excited to get together with everyone and see just what God has in store. We are casting vision for our lives and dreaming big dreams!
Sunday will be the first church service that our Stone county
church
band will be playing. We have been fortunate enough to have musicians from our Gulfport campus come to play for us for the past three years! Talk about dedication!! I'm the worship leader at our church so a lot rests on my shoulders to make things transition smoothly. I'm praying that the anointing will fall and that people will see beyond the musicians on the stage, and just feel the presence of the Holy Spirit in that place! Woo, I'm excited!
Well, that's all I have for today!! Lots of things going on! God is on the move!!